CLAS can be embedded inside other platforms such as Canvas, WordPress, and other websites by generating an embed code. This allows users to be able to easily access everything in one place.
Note: Embedding CLAS will anonymize user data. If it's important to gather data for a course, it's recommended to link out to the standalone web application.
Click Manage from the left hand menu.
Click Embed this course in another site or LMS.
Select the course you want to generate an embed code for.
Decide what you want to be displayed in the embed by selecting one of the three options. (Note: you will notice the embed code changes, depending on the option selected).

Allow both timeline and general comments
General comments only (no timeline comments)
Video only (no timeline and general comments)

Copy the embed code for the platform you will be embedding CLAS in:

Embed code for use inside an LMS (e.g. Canvas)
Embed code for use on course blogs & sites outside the LMS
Direct share link (standalone, best for mobile)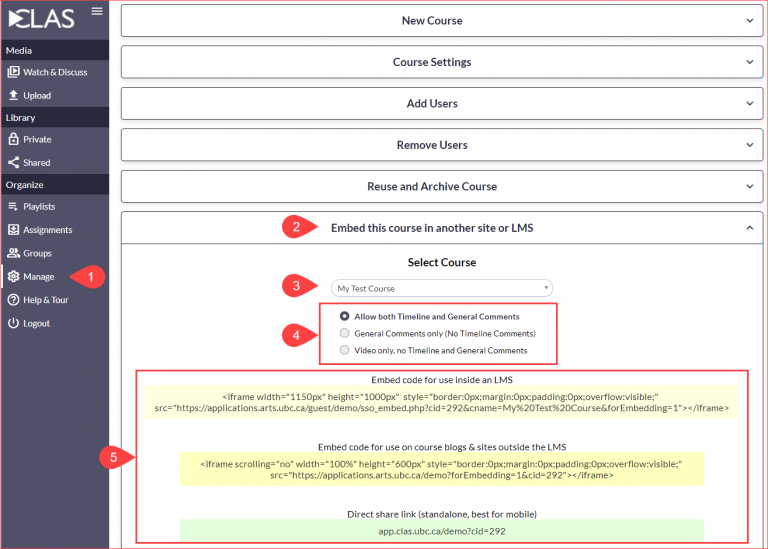 NOTES:
You can also embed just the audio/video player, instead of the entire CLAS interface, by using the embed media options. Refer to the instructions here.